Little White Book - Wedding Diary & Organiser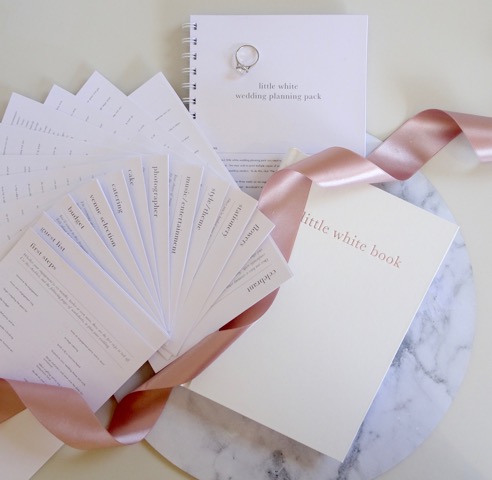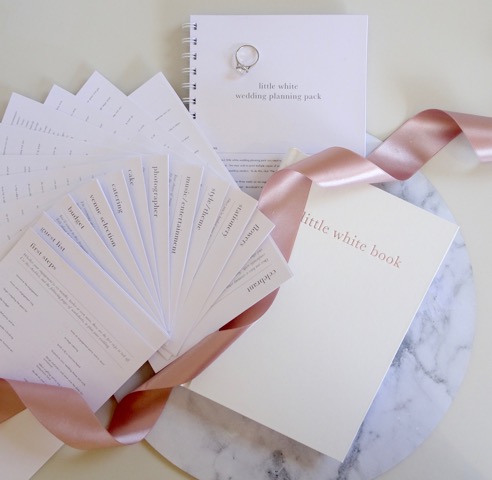 Little White Book - Wedding Diary & Organiser
For the first time, a wedding organiser and diary all-in-one for brides. You'll take it everywhere, actually use it, and keep it forever.
Stay organised with a planner, create a keepsake of memories in a diary, and tick off essential wedding planning checklists.
The little white book seamlessly integrates with day-to-day life, it's the wedding diary and organiser a bride to be not only wants, but actually needs.
Your indispensible wedding companion – the little white book has a 12 month count-down diary structure, essential wedding planning checklists integrated throughout (list-lovers rejoice), space to record appointments, journal prompts, and room for your thoughts.
It's the modern bride's daily diary and wedding organiser, compiled into one easy-to-carry, simple, stylish diary – designed to simply and seamlessly incorporate wedding planning in a bride-to-be's life:
– wedding planning essential tools (e.g. guest lists, budget, venue appointments and contact, other vendor meetings, honeymoon planning)
– detailed checklists integrated within the 12 month timeline
– a 12 month diary (1 week per double-page spread, then 1 page per day in the final week)
– diary prompts, and an allocated space every week for goals and tasks
– plenty of note and blank pages
– made to the highest quality, worthy of its keepsake status.