List with us!
So good to see you!
Being Listed with The Bridal table puts you infront of your clients in a useful & user-friendly way: All the top vendors and resources, in the same place, with annual expos to give you that intrinsic face-to-face contact with your clients.

If you would like more exposure that just the standard listing, then you can upgrade to a full page listing, in which you can feature full text details, up to 1000 words, a full image gallery with up to 16 images, 1 video, 3 banner images (to be displayed in slideshow rotation) and up to 10 working social links with full contact details.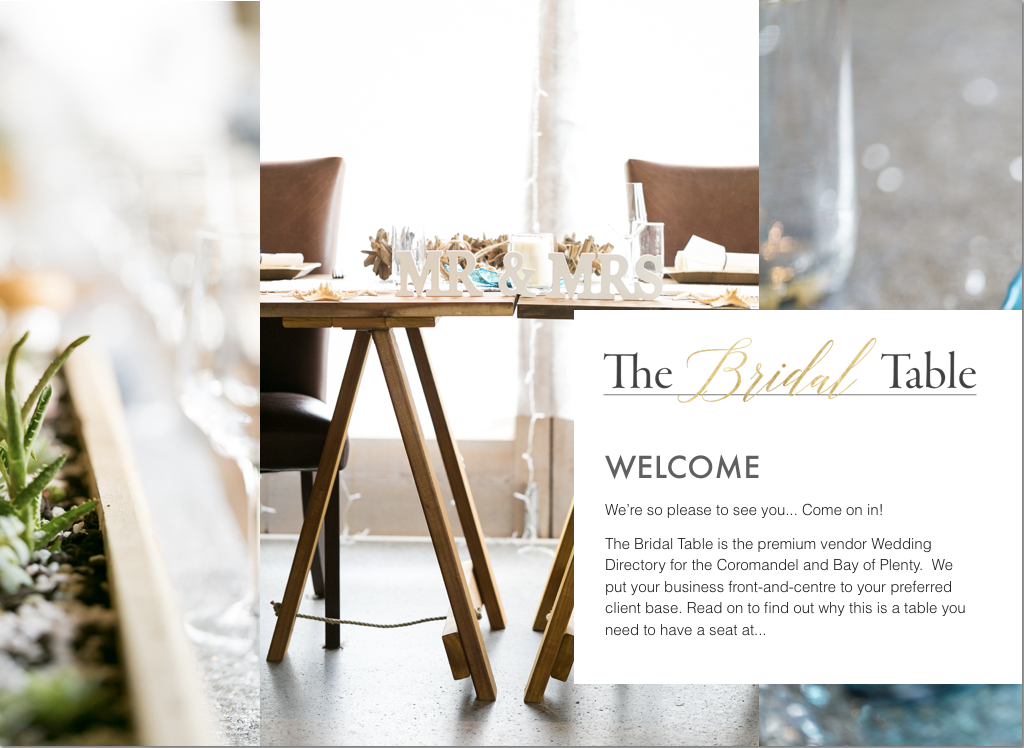 Download the Vendor Information Handbook.
Vendor Listing Submission
If you're ready to get in front of more clients, then click the link below and we will review your application within 72 hours.